How to Print a Receipt on Turn In
---
When turning in an asset, you can have a receipt print on turn in if you want. In order to do this you will need to go to the Settings button in the top right and click on the Turn In Screen Settings to expand it.

Turn the option for "Print Receipt" to Yes and click the Save button to save the changes.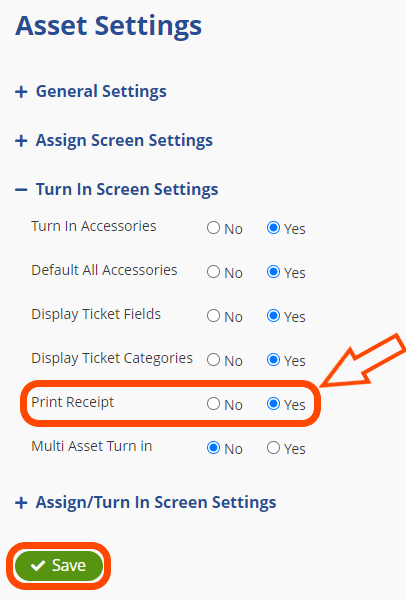 When turning in an asset, you have the option to just Submit and turn in the device or Submit and Print Receipt which will turn in the device as well as print a receipt that will pop up on the screen.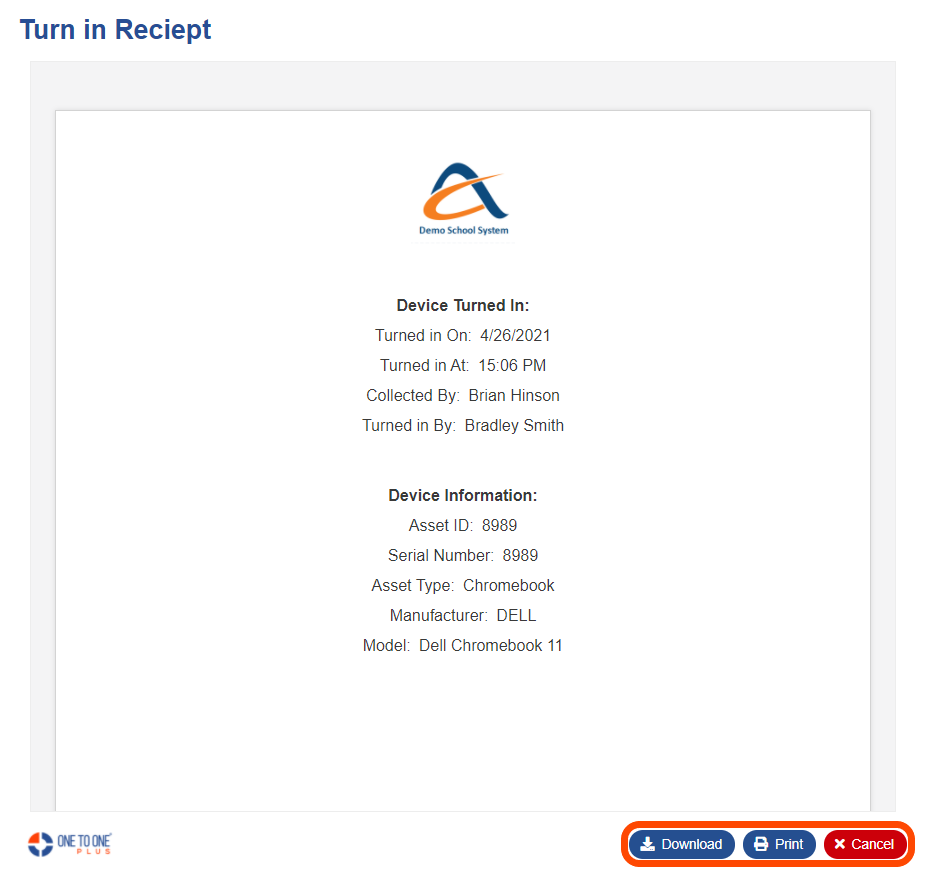 Here you can either Download or Print the receipt or Cancel.
---
Was this article helpful?
---
What's Next