The Edit Ticket screen allows you to edit a ticket with any details that you would like. Which fields are required on this screen is customizable in the Ticket settings.
Expand each section to add/edit information that is relevant to the ticket such as Related User, Related Asset, Invoicing, etc. If the ticket is for device damages you can also create an invoice from this screen in the Invoicing section by clicking the Add button. Add a due date for the ticket to be resolved if necessary and add any notes for the ticket in the Notes section. Attach any files or images related to the ticket here also. Files can be upload up to 50mb and the valid file extensions are .jpeg, .jpg, .png, .xls, .xlsx, .doc, .wav, .pdf, .txt, .docx.
Once all details for the ticket have been added, click the Save or Save and Send button and the ticket will be created. You can then access the ticket record from either the Manage Ticket screen or the My Tickets screen.
The Save and Send button saves record and automatically generates emails to users who are flagged to receive emails.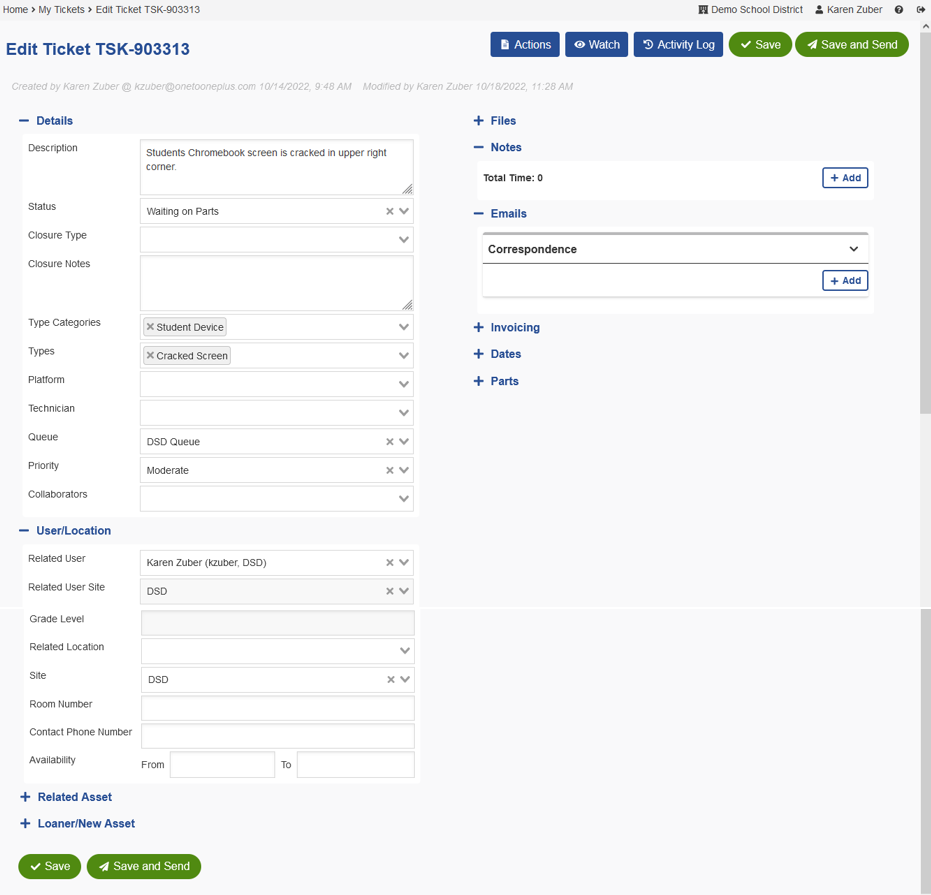 The Actions button in the upper right side of the screen allows you to Email, Download, Print or Print Label for the ticket you have open.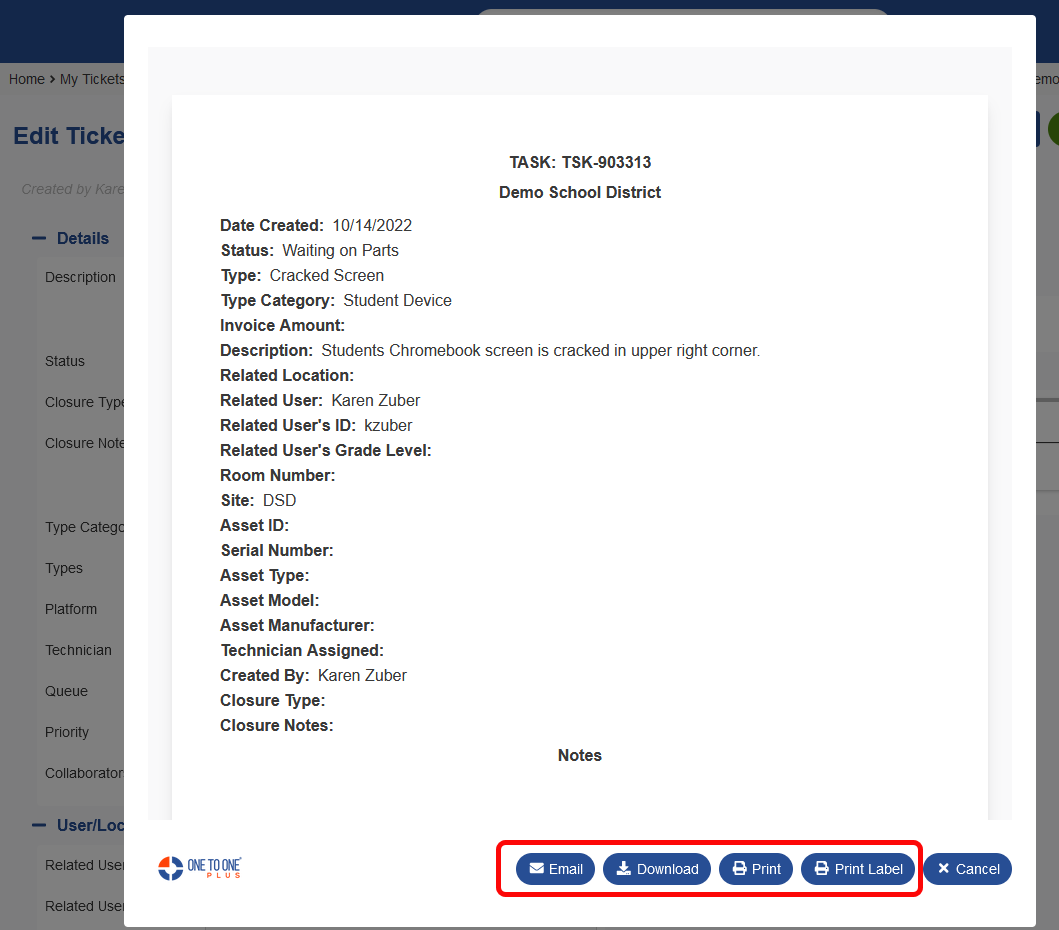 If you select Email, it will display a screen with a copy of the ticket attached that can be sent to staff, student, or parent/guardian. You can include a personalized message as well.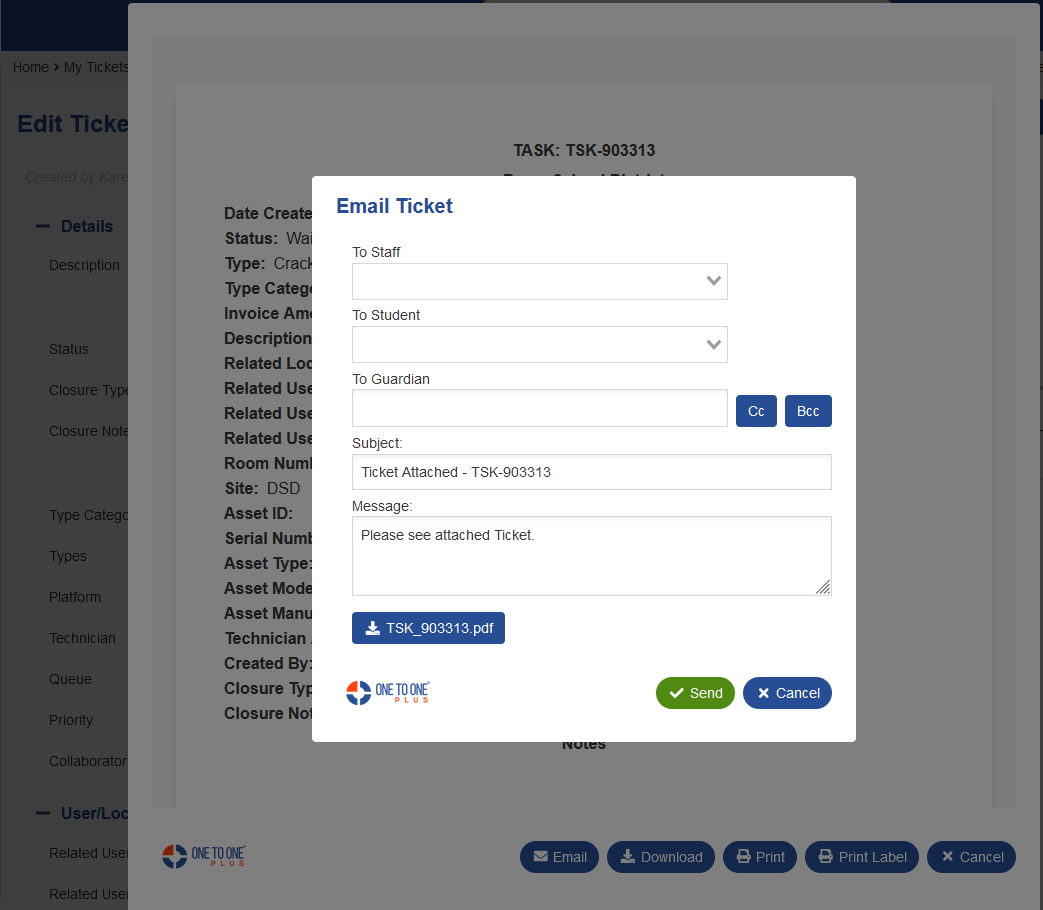 ---
Was this article helpful?
---
What's Next